Leif Sethne, Hardin Keith, Jim Willems, Jack Shankland, Norman Sethne, Lynn Sethne
Irma Sethne Ruth Keith, Hazel Willems, Frieda Shankland, Marty Sethne
Chris and Pat Sethne CLICK PHOTOS FOR FULL SIZE! Late fifties?

1963
More pictures like this are available at:
Sethne family pictures

Ruth Alice Sethne and Hardin Keith:
Ruth Keith nee Sethne

Hardin Keith

Hardin had a wonderful bass voice and made a living during the depression singing for church choirs. He never hesitated to entertain us at family reunions, singing a cappella or telling stories.

Jack McHenry, Mike and George Lawrence, Hardin Keith.

Ruth, Rex, Hardin Keith
Megan's Wedding 2006
Rex Keith Seaman US Navy
Borghild and Peter Ensrud
Hazel and Ruth
Hazel Sethne and Jim Willems: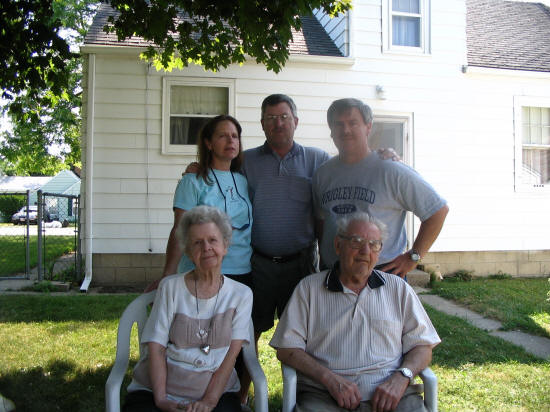 Susan (Jaen), Larry, and Terry
Hazel and Jim Willems 6/21/05
Norman Sethne and Enid "Marti" Martin:
| | |
| --- | --- |
| | |
| Norman and Marti | Marti |
| | |
| --- | --- |
| | |
| Marti | Kristine and Mark Sethne |
Reunion

at the lake, the big kids whoop down the steep
of the backyard, leap to the roof, sit in a circle
smoking stolen Camels, below them papa

saws a hole in the living-room floor, the uncles,
shirtless and shiny, fill buckets with dirt, haul a root-cellar
out the front door for Grandma

I buzz useless underfoot. Grandpa, cancer-thin, watches
from the lawn, chews a thistle-stalk then turns his back,
I cling to his claw-hand, skip beside him down the gravel

to the docks, he buys a nickelís-worth of night-crawlers,
baits my hook with an overfed worm, I stand at the edge,
still as death, peer down on my watery twin while

Grandpa sits on a bucket, crunches a tooth-pick,
whittles a fat-tailed squirrel from a scrap of pine,

Kristine Worden

10/13/02

Kristina (Sethne) Worden and Dale Worden

Mark Sethne
Lynn Sethne: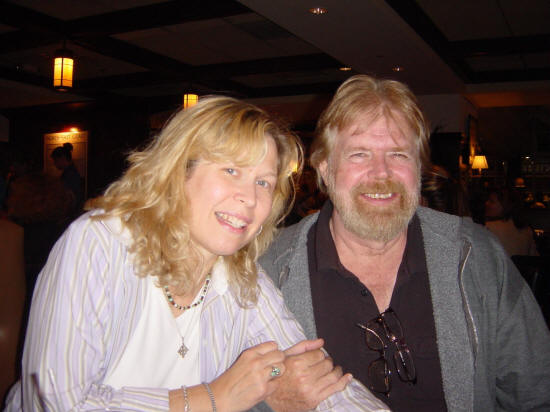 Robin Lynn (Sethne) Linn
Cambridge, MA 08/2005
KING - Leif Sethne, 92, passed away Monday, November 24, 2008, at the Wisconsin Veterans Home. He was born on September 16, 1916, in Powers Lake, N.D., to Christian and Petra Sethne. He was married to Irma Neubauer, his wife and companion for 65 years. He served in the Army for seven years and was in the 32nd Division Field Artillery Unit during World War II and reached the rank of Major. Mr. Sethne attended the University of Wisconsin and graduated in 1949. He then became a Realtor in Madison for 28 years while enjoying his favorite pastimes of chess, in which he achieved the rank of Chess Master; bridge; and golf, which became a lifelong challenge. He is survived by his wife; three children, Lance, Daryl, and Janice; sisters, Ruth and Hazel; a brother, Lynn; two grandchildren, Lana and Darin; four great-grandchildren; and one great-great- grandchild. His parents; sisters, Frieda and Pearl; and one brother, Norman, preceded his death. Cremation will take place and a Memorial service will be held at a later date.